If you were asked to think of a building material, steel wouldn't necessarily be the first to come to mind. However, steel is a widely used resource in the building industry and there are a lot of benefits to its use.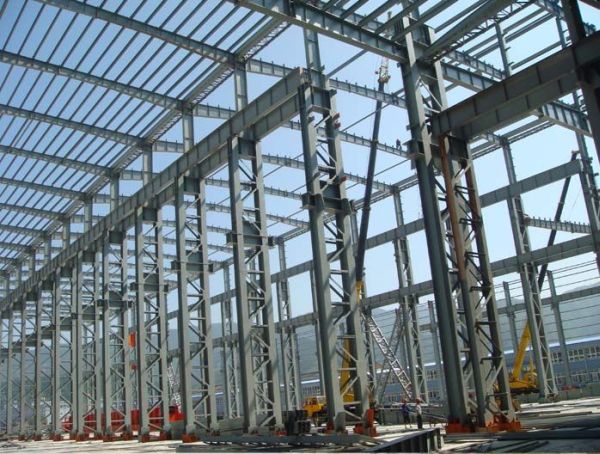 Steel is an extremely environmentally friendly product choice for construction to start with it's:
 
Cost Effective & Quick Building
Steel framed constructions generally take around half the time to build compared to any other building material
Steel is extremely strong but is also light weight; this means that less material is needed which equates to savings in cost
Steel is an easy material to transport compared to other building resources meaning that the cost of transportation is kept to a minimum
The cost of labour is kept low because of the quick construction time; this is due to a mixture of all other factors for example its ease of transportation and the fact that it is readily available
Fire Resistant
The melting point of steel is around 1400 degree Celsius and many average fires can get to around 1000 degrees Celsius
The Commonwealth Scientific and Industrial Research Organisation of Australia labelled steel constructions as a low cost way of building fire resistant structures
Safe and Durable
Steel is especially useful in places of extreme environments due to the fact that it's fire retardant and doesn't encourage pest infestations
It doesn't rot and is resistant to pests so is a great material where timber fails
Steel helps minimise a build-up of moisture so prevents damp and mould
There's no need for continual maintenance after construction as steel doesn't bend, warp or shrink after construction
Environmentally Friendly
Steel is 100% recyclable and most (around 65%) of steel being used today has been recycled
Even off cuts of steel, that is not used in construction, can be recycled
When any steel construction is demolished all of the steel can be recycled and then used again
Steel doesn't lose any of its quality through the recycling process
There are so many advantages to steel constructions, whether it is a roof, the frame of a house or even an outside shed. Steel is one of the easiest to use yet also one of the strongest construction materials. It never loses its quality no matter how long a structure is standing and even on its demolition it can be used again.
 
This article was written for www.nordman.ie by Ralph Lewis, owner of a top building construction company, who often uses steel roofing when constructing.