Are you looking for a solution to replace missing teeth that won't further damage your gums, cause bone loss, or worsen the health of neighboring teeth? If you have missing teeth and want to avoid the problems, discomfort, and embarrassment that can come with fixed bridges or dentures, dental implants may be the right solution for you. A dental implant is an artificial dental root that is connected to the jawbone and anchored to a natural-looking crown. Dental implants are permanent tooth replacements that do not require any glue or creams, C and that can last a lifetime if taken proper care of. With a 95% success rate, dental implants provide natural-looking and natural-feeling teeth, so that you can once again eat any food, speak clearly, and show off your healthy smile.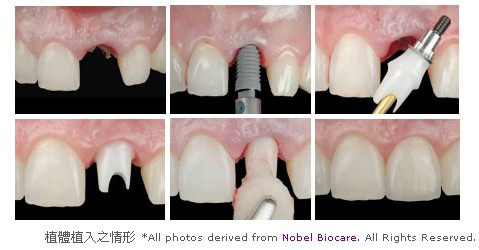 Are Dental Implants Right for You?
When considering dental implants NYC, it's always important to seek a consultation with a qualified oral and maxillofacial surgeon. With the exception of children whose jawbones are still growing, no matter your age or the condition of your teeth, dental implants can be a successful solution for you. There are a few things to consider before undertaking dental implants:
• The condition of your existing bone:
If you've experienced any type of bone loss in your jawbone, the bone may not be sufficiently robust to anchor the implants. In some cases, a bone graft may be necessary before installing implants.
• Duration of implant process:
Receiving dental implants requires several stages of surgery followed by periods of healing and integration. For this reason, the entire process can take anywhere from three to nine months.
• Smoking:
While it is not impossible for smokers to experience successful implant surgery, smoking can prevent the implant from fusing completely to the bone, causing complications. If you smoke, you may not be an ideal candidate for the procedure.
Benefits of Dental Implants
Ultimately, if you have missing teeth, dental implants are well worth considering. Benefits from implant surgery include:
• Improved speech, appearance, and comfort: Implants look and feel like your own teeth, improving your comfort and self-confidence
• Improved oral health: Implants are easier on surrounding teeth than bridges, keeping more of your natural teeth intact
• Freedom and convenience: Removable dentures can be messy and make eating difficult. Dental implants, on the other hand, allow you to eat whatever you want, without worry or pain.
If you are considering dental implants NYC, contact a qualified oral and maxillofacial surgeon to get a consultation.
Attached Images:
 

License: Creative Commons

 

image source
Brendan Kenny is a part of an elite team of writers who have contributed to hundreds of blogs and news sites. Follow him @Beekayyyyyy.