It seems as though allergy sufferers are growing in numbers, as most families will have some experience in it now, or in the future. Runny noses, coughs, and rashes are rampant, as is asthma. Unfortunately, it can go way beyond an inconvenient sniffle, and be quite dangerous.
 
Contributing factors and irritants to allergies are dust, pollen, and even chemicals. The bad news is that chemicals are found in many unsuspecting things…including a baby's mattress and crib sheets. The good news is that it doesn't have to be that way.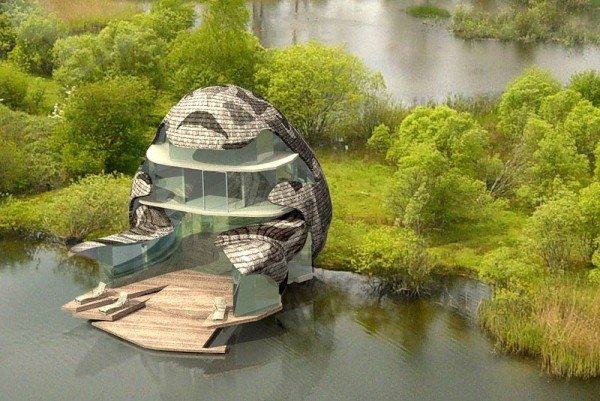 If you want to give your child the best chance possible to live an allergy-free life, or at a minimum, not be exposed unnecessarily to the irritants found in many traditional nursery items.
Read on to learn how you can eliminate most of the chemicals and allergens from your baby's nursery, as well as their tiny lungs.
The Princess and the Pea
The fairy tale 'Princess and the Pea' is a tale of testing the sensitivities of a young princess by placing a small pea under a pile of soft mattresses. She felt the pea. Therefore, she was a princess, so the story goes.
 
Now, I am not going to suggest that you test your bundle of joy by placing allergens in their room to see if they have allergies. Quite the opposite, actually. I am suggesting that you remove all irritants from their bedding, because they already are a princess…or, prince.
 
The difference between traditional crib mattresses and organically developed mattresses is the use of chemicals. Organic mattresses are made without chemicals in both the treatment of the coils, and materials. These mattresses have been made for years now and are growing in popularity. The reason is because exposing our young children to chemicals can irritate their skin and lungs.
 
While organic mattresses might be more costly, it would be well worth it, especially if your child does have allergies. The same can be said about all of the bedding from the comforter to the sheets.
A Clean Slate
There are several areas that are 'going organic' including toys and clothing. However, the next area I want to talk a bit more in depth on is 'cleaners', because there are many chemicals and additives in various products that can significantly irritate the skin and lungs.
 
From detergent agents to perfumes, all of these are not only harmful, but completely unnecessary. It seems as though they are pushing stronger scents, and deeper cleansers, all while the organic community is growing.
 
There are an abundance of items that we often use on babies, which could be an irritant to those who have allergies and asthma. I have asthma, and know all too well how the most innocent scented item can trigger an attack. Just imagine what it would be like for our little ones. However, these items are all available in organic form.
 
Here are some examples of what you can find:
Shampoo
Lotion
Baby powder
Laundry soap
Just to give you an example of how unnecessary harsh chemicals are, a very popular baby shampoo that makes the claim 'no more tears' can do so because the shampoo does not have soap in it. This particular shampoo has been around for decades…and, again, doesn't use soap.
Oddly, this company is not natural enough to claim they are an all-natural product. However, many other products are, and you can find them at your local store. Look for organic shampoos, natural lotions, and an environmentally friendly laundry detergent.
All the Fixin's
And finally, I want to discuss a little bit about the décor and extras that go into the nursery. For example, it would be best to have hard surface flooring in the nursery, as well as the remaining rooms in the house.
 
It might not sound soft and cozy, but it's healthier than a carpet that traps allergens. Bamboo is a great option to eliminate that, all while being friendly for the environment. If you want to soften the flooring up a bit, try throw rugs that can be laundered.
 
Other items are the toys and stuffed animals. These also come in organic form and can help eliminate contact with chemicals and irritants.
 
One item we placed in our son's nursery that had a dual purpose is an air purifier. Not only does it help reduce the irritants in the air, but it also provides a little white noise to help the baby sleep better.
 
As a mom and freelance writer, Kathy Barber decided to write a series on eco-friendly nurseries after visiting www.ecohomeinspired.com. As someone who suffers with allergies and asthma, Kathy drew on her own experience to share with others how they can improve your personal environment. Kathy has also written on addiction, online businesses, and entertaining. She lives in Michigan with her husband and son, and enjoys camping, entertaining, and music.