At present the housing market is perceived to be gloomy at best with house prices predicted to stagnate throughout 2012 and increase by just over 15% over the next five years. With this in mind you may decide you want to sell your property now to clear your mortgage and downsize. However, the thought of trying to sell your house in this economic climate can be daunting. As you progress with the idea you may be concerned about the length of time your property will be on the market and the possibility of having to reduce the asking price. These questions are common worries at the moment and even though it can be a challenge to sell your property in a slow economy,  it is achievable.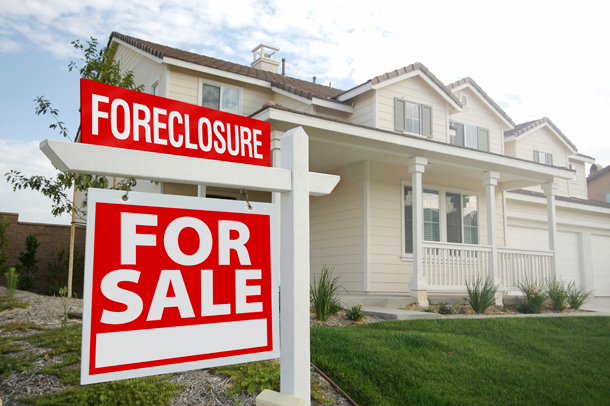 How to Speed up the process of selling your property
There are several ways you can speed up the process of selling but basically anything which enables your property to stand out will give you a flying start in this market. I would initially suggest listening to the advice of the estate agent – after all they know the market well and will have the best idea on how to market your property to its full potential. You may find yourself agreeing to partake in a risky but growing trend of putting your property on the  market for anything up to 20% below your actual original asking price. This may seem madness when property prices are already at an all time low but by doing this it is hoped your property will catch the eye of many potential buyers. This practice has started bidding wars with potential buyers, resulting with an offer over and above the original asking price – OK if you can handle the risk!
Safe Options
If the above  is not your style then there are many more comfortable options you can consider but don't forget  – in order to sell your property you must first  get people through your door. This means ensuring the 'kerb appeal' of your property is more appealing than  any neighbouring house for sale. Be sure your garden is well kept, windows are clean, paintwork is fresh and your house looks inviting from the outside. By doing this you reduce the possibility of potential taking one look and driving on. Once you have your viewers attracted to the outside of your property you need to continue the same level of enthusiasm inside. Ensure there are no unfinished DIY jobs visible and make sure all your clutter and personal belongings are tidied away –  this also includes any pets and children as it is so much easier to present your house to viewers without any distractions. Consider if you have a friend or neighbour who would take them in whilst you do your viewing and remeber a box of chocolates is a small price to pay if you manage to secure that offer. Whilst decluttering the inside of your house remember the kitchen is the heart of the property where most people spend the majority of their time. So make sure sure the  grill, oven and job are as clean and fresh as the rest of the house. The thought of having to deep clean or replace appliances when you move is off-putting to most potential buyers.
Finally you may want to consider investing some money on your property before you sell. This may seem an unattractive proposition – especially if you are worrying about the potential of selling under your asking price –  but think of it as an investment as spending as little as 1% of the asking price on your property can speed up the sale. This figure is good advice so  DO NOT consider splashing the cash and installing a new kitchen or redecorating the whole house as your potential buyer will more than likely have different tastes than you. It is advisable however to replace broken cupboard doors and floor tiles, paint tired looking walls with a clean neutral colour,  steam clean carpets, polish wooden floors and pay a professional to properly complete any outstanding odd jobs.
So if you are considering selling your property in this market following the above advice will hopefully give you a head start to getting those buyers through the door and making that all important offer.
Guest Post by Vivienne Ollis – Professional Blogger and Business Consultant advising Solicitors in Essex