While you're likely excited to move into your new home, you're probably also dreading the actually moving process. Packing up boxes, unloading them and figuring out where everything belongs sounds like a major headache. Follow some tips to make the process as easy as possible.
 
Hire Reputable Movers
When you're nervous that your treasured items or precious valuables might go missing, moving becomes even more stressful. Therefore, it's important to hire one of the best moving companies. Before hiring the company, check its reputation with the Better Business Bureau. Furthermore, ask people whom you trust for recommendations.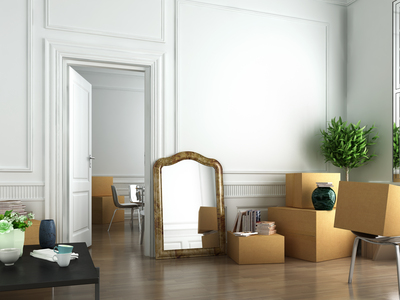 Label, Label, Label
Labeling is especially important if you're moving into a rather large house. Constantly running from the second floor left wing down to the right corner of the basement because you didn't label anything is going to drive you crazy. Put items that are heading into the same room in the same box, and label it with the name of the room. Once you have arrived in the new house, you can slowly go room by room. After you're done with the boxes in one room, you'll have the comfort of knowing that you need not return to there and unpack again.
 
Keep Pets Safe
Moving day has finally come, and you and your pets are ready to leave the old house. Be very, very careful with them during the move. Doors are going to be constantly opening and closing, and you don't want them to run out. You should keep them in a room with the door locked from the outside so that no one can actually stumble in there and free them. Make sure that you have the key! One idea is to bring the pets over to the new house first, put them in a room and be sure that either you or another family member is there with them at all times. You could also board them for the day, or ask a family member or friend to watch them.
 
Bit by Bit
As soon as you move into your new home, you might be tempted to get everything done right away. This can be extremely overwhelming. Don't worry about what other people are going to think. They'll realize that you just moved into a new home and that you couldn't possibly get everything unpacked in the first day or even week. Be sure that essentials such as bed sheets, pillows and blankets, bathroom necessities and cooking wares are out, and you'll be set until you get to the rest of the house.
 
No matter how much preparation you do and how well you get ready for it, moving can still be a stressful process. The best thing to do is to just accept it for what it is. The moving process is going to likely take only a day, and then you will be able to enjoy your new home.
 
This post was provided by Michael Macias, a new home owner in London, Ontario. He used A-Zip Moving and Cartage during his move and he recommends them for their superior service when choosing between moving companies.