Traditionally a male dominated industry, the auto industry has become more and more open to the participation of female business-people at all levels. As women gradually reach parity with men in the overall economy, they increasingly have secured executive positions in car companies and manufacturing jobs that used to be open only to men. Women now make up 25.9% of all employees in the auto industry, although they are concentrated primarily in management and clerical positions.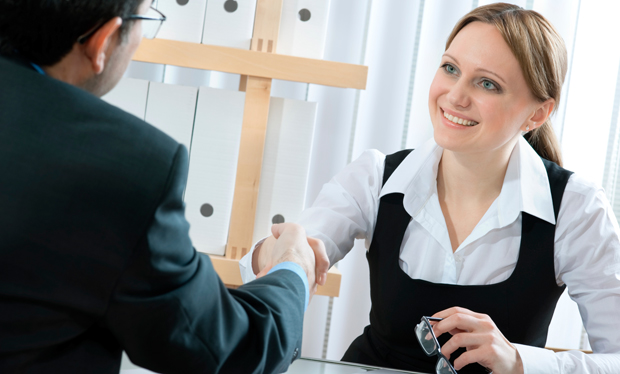 Women in Management
When the auto industry first began its decades long boom in the mid-20th century, women were virtually absent from management positions in the major domestic auto makers. In 2011, however, women made up almost 20% of executives and mid-level managers, a dramatic step forward thanks in part to the increase in female enrollment in business schools across the country.
Diane Allen is a female design manager at Nissaan America. She was responsible for much of the artwork that went into creating the 350Z and 370Z concept cars.
Liz Boone is the director of advertising strategy at General Motors. Boone is one of the people that was directly responsible for GM's rebound after the recession, thanks in part to her creation of the "Break Through" marketing campaign for the new Cadillac Escalade.
Terry Iwasaki is the CFO and Treasurer of Metaldyne, LLC. Metaldyne manufactures automotive parts for a number of different auto lines, and Iwasaki turned one plant from a $1 million per year loss into one of the most profitable factories in the portfolio.
Women in Automotive Sales and Dealerships
The majority of women that participate in the automotive industry do so in clerical or professional roles in areas associated with sales and retail infrastructure. Men still make up the vast majority of salespeople, but women form the majority of the clerical workforce, and they are slowly increasing their numbers in the sales-force as well. In 2011, the top salesperson for the entire CarMax franchise was a woman, proving that female employees can be successful in the cutthroat world of automobile sales.
 
Some dealerships are specifically targeting female applicants in order to bring more women into the sales-force. A recent survey by the Bureau of Labor Statistics found that more than 60% of women would rather shop at a dealership that had female salespeople. With increased competition for limited numbers of auto sales, dealerships will continue their attempt to ensure that their sales-forces reflect the national demographics.
 
Women in Automotive Manufacturing
While women have made significant inroads throughout the automotive industry, one area where gender parity has not reached is the floor of automotive manufacturing plants. Manufacturing jobs, both skilled and unskilled, are held almost exclusively by men. Part of this disparity is due to the fact that manufacturers are cutting back on their domestic hiring, so the workforce is primarily older, male, and has been working in the industry for more than a decade. Another reason for the gender gap in manufacturing is the intense set of physical requirements that must be met by employees in some companies. Working on an assembly line or production plant can involve lifting objects more than 50 pounds, and many women find that the long hours and difficult conditions are not conducive to home life.
 
The Future of Women in the Auto Industry
As a whole, the auto industry has had a difficult decade in the United States. Changing buying patterns alongside a push towards outsourcing has actually caused a net loss of auto industry jobs in the United States. However, with the loss of manufacturing positions has come additional opportunities in import/export, auto servicing, and various support industries that are all tied into the greater auto industry. Women have a chance to become integral parts of the auto industry, both in production and sales, and with women enrolling in MBA programs at ever higher rates it is clear that management may someday also be dominated by female executives.
 
Sources
100 Leading Women in the Auto Industry
Quick Takes: Women in the Automotive Industry
 
Go online today to Kanetix Auto Insurance to do an online quote comparison to see how much money you could save on your auto insurance. In just a matter of minutes, you could save hundreds of dollars on your auto insurance by finding out which insurance provider can offer you the cheapest auto insurance quote in Canada. Apply online at Kanetix today to save time and money.