Buying a new home can have its advantages. Many people prefer new construction over pre-existing homes because the homes can be personalized to their preferences. Skeptics may disagree and wonder about the true benefits of new home ownership. Here are some advantages of buying a new home: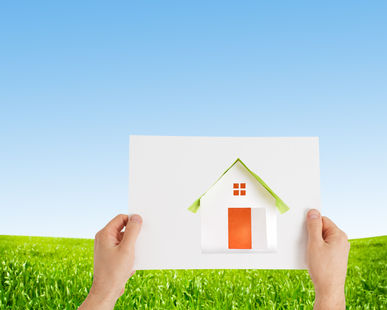 1. Homebuyers Can Give Some Input
When homebuyers work with new home builders, they can make suggestions about what they want. The final features and finishes can be chosen based upon what homebuyers truly need versus what builders suspect that they need. There are numerous new home models available to ensure home buyers get what they want.
2. The Builder Can Be Chosen
With new construction, home buyers have time to research the builder and select the builder based upon their reputation with other buyers. Most new home builders are committed to providing satisfaction to home buyers and are willing to make some concessions for new home buyers if they value the product that they have produced.
3. The Neighborhoods are Well-Planned
Most of the neighborhoods are planned well. Designers ensure that the designs include green space and playgrounds for the children. New developments are also generally well-balanced in design and promote interaction among neighbors. These communities may have bike paths, club houses and a community pool. The neighborhoods are designed for people to get to know their neighbors and interact with one another.
4. Energy Efficient
Energy-efficient homes have better insulation, better heating and cooling systems and better appliances. New homes save home buyers money on utilities. This is preferred by numerous home owners.
5. Safety
When a home is newly constructed, home buyers know that the home is built to the latest standards. All building codes and safety regulations have been met. Homebuyers do not have to be concerned about electrical circuit protectors, safety glass, smoke detectors, insulation or paint meeting regulations set by the industry. Homebuyers can move into their homes without concern for safety.
6. Updated Designs
Every component of the home will be congruent with the latest design trends. From the flooring to fixtures, builders will normally purchase products that will appeal to most home buyers. Upgraded fixtures may also be chosen through the builder. This is a highly flexible process.
Bright open rooms are also the latest trends. The rooms let in considerable light and are well-planned to improve the efficiency of the rooms. The updated designs are accommodating to the inhabitants of the room.
7. Updated Building Products
Building products have been updated. From the type of sheetrock used to the duct work, quality materials are chosen for new construction. The materials are designed to yield high performance and durability.
Buy a New Home Instead of an Older Home
The benefits of buying a new home far outweigh any advantages of buying an older house. Consider these simple advantages when considering purchasing a new home. Most people do not regret their new home purchases. Buying a new home is simple and straight-forward. Minimal effort in finding a new construction home when compared to an older home.
This post was provided by Hank Sawyers, a real estate expert. He recommends a Milton real estate agent when trying to find the perfect home. He has had great experiences with Century 21 Future Realty Inc.