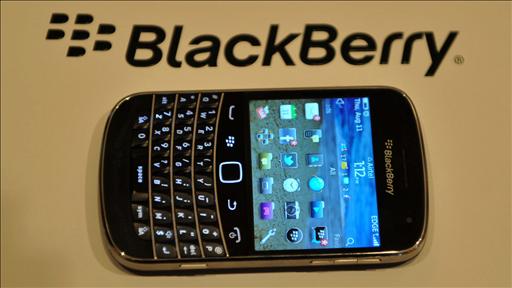 RIM has appointed bankers to advise them and take desperate measures to lift it from its current crisis. They are also considering sale of the BlackBerry phone maker which is only convincing their customers to look for Smartphone rivals.
Big corporate clients of BlackBerry including many top companies and government offices are now giving their employees an option to start using iPhone and Android run phones. This trend is feared to cause a huge switch by customers to other options.
As soon as the news became public, many corporate executives got uncomfortable. RIM's apparent intentions on maximizing on the sale of the company instead of trying to resolve the problem is creating panic among customers.
RIM announced on Tuesday about hiring of banks to help it review its business. The news also broke about the possible job cuts in their company reducing their strength to 10,000 from current 16,500 employees. Their bankers for the review are Royal Bank of Canada and JPMorgan Chase.
The Canadian based company has seen biggest in its share price fall since 2008. It was valued at $84 billion then, falling to only $5.4 billion now. It has 78 million customers from around the globe, but still o their worth is less than $1 billion to the investors.
Mobile application companies are also losing confidence in RIM. CEO of Lextech Global Services, Alex Bratton, gave his views adding that organizations giving services to multiple phone companies have lost their confidence in RIM as a going concern. BlackBerry was once the top mobile phone company due to its email applications. It is now ranking third.
Earlier in May, the Pentagon approved six Blackberry phone models to be used on its networks. However, a spokesperson from Department of Defense refused to comment on the current situation of RIM. US military and defense are among the biggest clients of BlackBerry. US military alone is using 250,000 BlackBerry phones.
Research In Motion got a very big blow during last October when the mobile email service of its subscribers all across the world got suspended for many hours.
RIM has been preferred in the past due to its increased security and device management features. These features allowed them to gain more clients which included government, police, military and top IT managers. In the present time, there are many companies offering mobile device management software that is highly secure and meets the needs of the users. Symantec Corp and SAP's Sybase are two such examples.
Google's android operating system and Apple's iPhone are striving to improve the security and device management features of their phones. However, they have yet to match with RIM. These views were shared by Dino Dai Zovi, Chief Technology Officer of Trail of Bits and an expert on mobile phone device security and management.
RIM's own employees are now carrying other smartphones and android devices to work. Dan Croft, CEO of Mission Critical Wireless, said that RIM's IT managers have the capability of making it a device of choice, however, if their employees are not with them, then "there is no going back."
I am Susan Hannan from Exams Key; it gives 100% HP0-D16 Exam exams. Let's take benefit of BAS-012 Exam Exams material efficiently and get guaranteed success. Check out free demo of all certifications Exam.