The antiques market is flooded with furniture that is genuinely old and steeped in history and a few reproductions and fakes. Differentiating between the two can often be challenging. Original and unique antique furniture such as antique desks, antique bookcases and antique sideboards will always have some common features that will show their originality. If the antique furniture is made from wood, which most antique furniture is, these common factors can help you to establish the antique furniture's age and origin.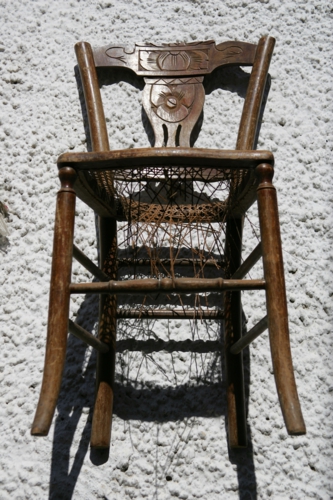 There are several ways to identity antique furniture, its age and its origin, below are some tips to follow in order to ensure your antique furniture is truly antique.
Take a look at the joinery: machine, mass produced furniture will always be identical. Handmade and cut antique furniture is more likely to have small differences. Machine cut furniture was not produced until 1860. If the antique furniture has drawers take a look at where the front and back meet the sides, if it was joined by hand it will have a few joins that are not the same, if it has precious, closely spaced dovetails the it is most likely to be machine cut and therefore made after 1860.
The cut of the drawer can also indicate the age of the product. If the drawer is straight then it is likely to be made before 1860, as newer furniture is cut at a circular angle by a circular saw.
If the furniture is identical on both sides and symmetrical then it is also likely to be cut by a machine. The best efforts by a human hand cutting wood are unlikely to produce exactly the same cut.
The finish varnished on the antique furniture can also indicate the age of the piece. Until Victorian times shellac was the only clear varnish used. Lacquer and varnish were not developed until the middle of the 1880s. If the piece dates back to before Victorian times the antique furniture will be painted with oil, wax or milk paint.
The type of wood used also can show the age of the antique furniture. Furniture before 1700 will mostly be made from oak wood, any furniture after this time would be made from mahogany or walnut wood. Although modern furniture can also be made from these materials at a high price, it is often better to rely on the quality and craftsmanship of the piece rather than just the wood it is made from.
Attached Images:
 

License: Royalty Free or iStock

 

source: http://www.sxc.hu/browse.phtml?f=download&id=482688
Driscolls Antiques Ltd is a small family business that specialise in high quality British antique furniture and quality antique collectables.