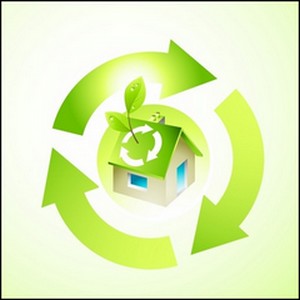 More and more people are opting for beautiful, custom designed homes over a "cookie cutter" house in a neighborhood with little to no variety. With all the sorts of resources available online, it's never been easier to find information and inspiration to build the home of your dreams.
Many of these newly designed homes are being built with incredible green technology. Technology that can save you money and reduce your imprint on the environment. Whether you're planning to build a home or buy one, it's important to consider a home with green technology.
But sometimes completely designing a green home from scratch can be exhausting, time consuming, and a hassle on the wallet. It's easy enough to find a unique home design that will suite you and your family, while still being original and enviable in your new neighborhood.
All it takes is a few minutes online to find resources on award winning house plans. Many of these home designing online resources provide information on cost and benefits of building a home with green technology. It's never been easier to have the home of your dreams, while still maintaining that your home is energy efficient.
Approximately 1/5 of the energy used in the entire United States is used inside American homes. If more and more homes are built using green technology, greenhouse emissions can be lowered substantially. Building a home that' ENERGY STAR compliant will save you 20-30% on energy costs. The more you save, the less fossil fuel you use. It's a win-win for both homeowners, and the environment.
One big benefit to using a plan when building your green home is that the designer is able to use information relating to your neighborhood to specifically tailor the home to meet ENERGY STAR standards. ENERGY STAR requirements are strict, and using a design already up to these standards will ensure you don't make any mistakes when building your home.
When you decide to finally build a green home, you'll know that you made a decision to save money. Not only will it save you money monthly on your energy bills, but when you decide to move many years down the road your resale value will be higher. A study showed that over a 20-year period, green building has a return on investment somewhere between $53 and $71 per square foot.  It's an upward trend, and one that's important to be a part of.
In addition to choosing a house design that's considered green, it's also important to find a neighborhood that suits your environmentally conscious needs. Since you're not just picking a house out of an already built neighborhood, you'll have free range over where your new house is. Choose a neighborhood where you can walk wherever you need to go! If you're close to a school, park, grocery store, or farmer's market, you'll use your car less and lower your carbon footprint even more. You'll even see that you're saving a lot of money on gas.
It truthfully has never been easier. You no longer have to search through the Yellow Pages to find a builder that suits your needs, since there are tons of websites like thehousedesigners.com out there to help you get started right away. Use all those online resources available to you, and start building your green home now!