Car accidents can be horrible to go through. It can take many years to get everything settled and taken care of. When a person has an unfortunate accident, they don't know whether or not they need to hire a personal injury attorney. If the accident is minor and there was minimal damage to the vehicles involved, an attorney is not always necessary. However, if there was a lot of damage to the cars involved, property involved or anyone in the vehicles, it would be in the best interest of everyone to hire an attorney for representation. Below is a list of some of the most shocking car accidents from around the United States.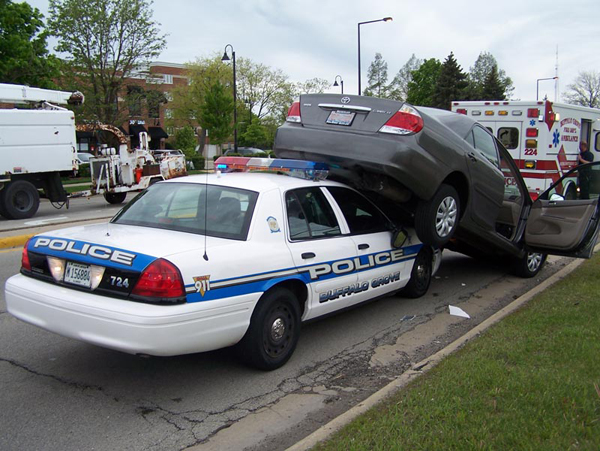 1. Queens, New York  
In July of 2012, an SUV carrying five people, including two children, crashed into a concrete pillar killing all inside. The SUV had ran two red lights in Queens, NY, before they lost control, rolled over several times and came to rest against a fence nearby.
2. Gainesville, Florida  
Early in 2012 in Gainesville, FL, ten people were killed in a series of multiple car crashes on Interstate 75. The cause was thought to be because of the smoke and fog that was created from a nearby wildfire.
3. Chevy Chase, Maryland  
Two teenage boys were killed in a fiery crash in Chevy Chase, MD, after stealing a car. The unfortunate accident happened during a high speed chase from local law enforcement officers.
4. Sumner County, Tennessee  
In December of 2011, there was a 176 car pile up on State Highway 386 in Sumner County, Tennessee. This horrible incident left one person dead with many more injured. The heavy fog of the morning caused a car to run off the road and start the chain reaction.
5. Kansas City, Missouri  
A 17 year old girl dies while being involved in an illegal street race. In April, 2012, she was riding with a male driver while he was racing another vehicle in Kansas City, MO. He lost control and hit a tree. The impact split the car in two pieces.
6. Houston, Texas  
On July 8, 2012, a mother had to witness the crash that killed her nine year old son and severely injured her twin four year old daughters in Houston, Texas. She was following her fiance who was driving her children when he lost control and rolled the SUV he was driving.
7. Frankfort, Kentucky  
On an early Saturday morning March 7, 2008, a driver was leaving for work in Frankfort, Kentucky, when he took a sharp turn too fast and lost control of his truck. He rolled until his truck came to a stop in the ditch on the side of the road.
8. Colorado Springs, Colorado
In August of 2012, a man was hit and killed by a vehicle traveling on South 8th Street. The female who was driving the Jeep that hit and killed him was not injured but is facing charges.
9. Chicago, Illinois  
A man and his wife were driving to a local restaurant in downtown Chicago in April of 2009 when another vehicle ran a red light and smashed into them. The driver of the other vehicle had been drinking and was over the legal alcohol limit. No one from either vehicles survived.
10. South River, Pennsylvania
In Pennsylvania, five South River residents died from a serious car crash. The car was driving down the road and failed to stop at a stop sign. They were hit by a tow truck that was hauling a box truck. All of the involved were killed.
Though no one ever plans on getting into a car accident, they can still happen when you least expect it. If you or anyone you know gets into an accident, you should consult the help of a personal injury attorney. According to our Indianapolis personal injury lawyers, an attorney can represent you if you have serious injuries and can help you get fair settlement for your injuries.
Katie Hewatt is an avid researcher and contributing author for Indianapolis personal injury lawyers at Sevenish Law Firm founded by Randy Sevenish in 1985. Sevenish Law Firm represents victims of car, truck, and SUV accidents and are dedicated to seeking the compensationaccident victims deserve. Attorney Sevenish recommends contacting a vehicle accident attorney after an accident so an investigator can be dispatched to the scene to take photographs.