If you are interested in updating your kitchen or bathroom cabinets you have many options. Many of people decide to go with cabinet refinishing services so that they can avoid spending a lot of money and still get the custom look they are after. To help you understand what refinishing entails, here are the steps to the process: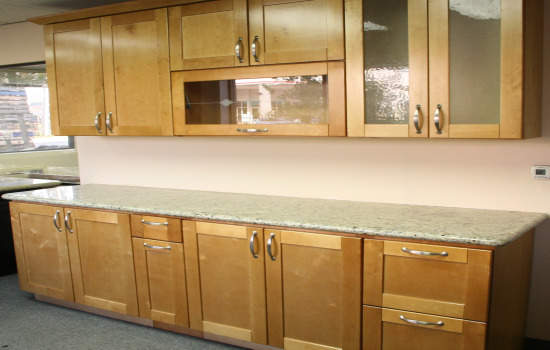 Preparation
remove all he cabinet doors and drawers and wash and prep your cabinet boxes. It's a short process that often takes a couple hours or less. Even though this process is relatively short, it is important to take your time and make sure that you do a good job in this step as it will affect the following steps. Many cabinet coating companies will then take the disassembled cabinets back to their workshops so that they can finish the other steps of the process. The next time you see the cabinets all put together they will have a beautiful new coat and look better than the day you purchased them.
Applying the coating
Coat both the inside and outside of your cabinet boxes with our ultra-durable, furniture-grade finish. Before we get started, we pay careful attention to taping off all areas of the kitchen that are not getting coated…things like appliances and flooring. One of the hardest parts that homeowners face when they try and spray their own cabinets is covering the surface evenly. In order to get a nice consistent finish you should really consider working with a professional that has experience in the field. You want to get something that has an outstanding track record and that comes highly recommended. Talk with your friends and see if they have had any experiences with cabinet coating companies and if they would recommend you to someone.
Putting it all together
Once the cabinets have been coated professionally, the only thing left is to have them reinstalled. Once the cabinet doors are reconnected your kitchen or bathroom will look entirely different than it did before. You will have achieved a complete transformation without having to spend a fortune on a remodel. Putting everything back together shouldn't take very long and before you know it you'll have your kitchen all to yourself again.
Many people who want to change the look and feel of their home opt for cabinet refinishing services because there are a wide range of finishes to choose from and it is relatively inexpensive. Buying all new cabinets for a home can be really expensive and if you can salvage your existing cabinets there is no reason why you should opt for new ones.
Micah is a freelance author for Cabinet Coatings of America, a company that provides high quality cabinet refinishing and refurbishing.