Choosing clothes is hard for anyone; coats are a particularly difficult one, especially for men. To be fair though, there are quite a few aspects to consider; there's the style, colour, length, price and the material, you can't really expect this to be an easy one to solve.
 
Most men – or so they would lead you to believe – don't care what they look like, they're more bothered about comfort. This is of course absolute piffle and they really do care what they look like; here's an easy way to choose the best coat for you.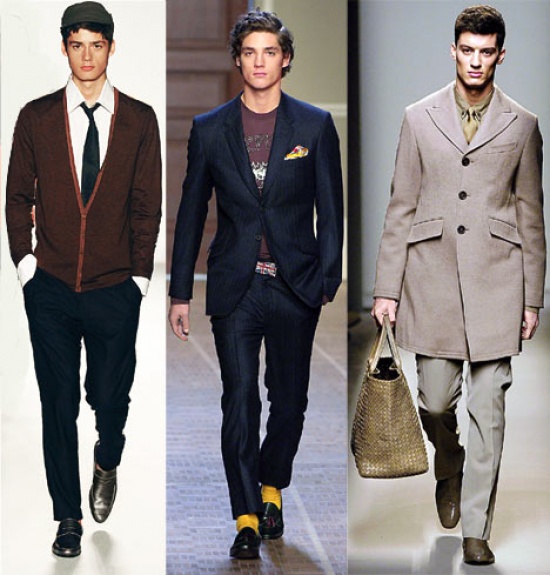 When choosing a coat or jacket you need to think about what you'll be using it for. Perhaps it is only to keep you warm in the winter or maybe you want it for a special occasion – a wedding, family meal, or just a night out – whatever the purpose you can find the perfect coat for you. If the reason for your coat is to keep you warm in the winter, then you need to make sure that it really does keep you warm; check out the fabric that it's made from – synthetic fabrics are not usually a great choice if you have sensitive skin – you also need to think about whether you would want it to be waterproof or not; your requirements of the coat are dependent on its use, if you need it to be waterproof you should check the label.
 
Then you need to think about style, you may love a coat but if it looks bad then you don't want to be stuck with it for a full season. You should try to find something that's suitable and suits your style. There are so many types of men's coats out there, there's trench coats, parkas, duffle coats and so many more. If you want to be able to use your coat on more than one occasion then make sure it's dual purpose; for example if you need it for a formal dinner but also want to use it through the winter then make sure it's formal looking but also keeps you warm. Take time in choosing your coat, if you get one that's functional you're sure to get great value for money.
 
Just like women, men have a body type and they need to take this into account when choosing all clothes, not just a coat. They could have broad shoulders and a slim waist making them an inverted triangle, they could be slim an straight up and down, making them a rectangle or they could be slim on top and have a bigger bottom half, making them a triangle. Once you've figured out your body shape it will be a lot easier to choose a coat that compliments your figure. The final thing to consider is the price. There are so many great quality products of a really low price out there, you should be able to find everything you need and more and all for affordable prices.
 
This article was written by Janey Cooper, a personal shopper, for www.weaversdoor.com, sellers of traditional British clothing.